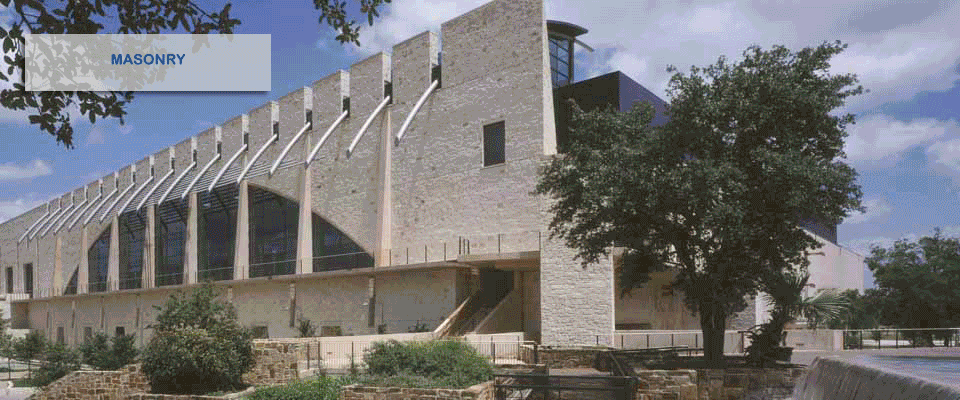 Lehigh White Cement Company produces, imports and markets white cement in the United States and Canada. Lehigh White Cement takes artistic expression to new heights, allowing architects, engineers and contractors the freedom to choose from an unlimited range of colors, textures, shapes, sizes and patterns to accommodate a multitude of applications.
White Portland Cement is manufactured by the same process as gray portland cement, with equivalent characteristics of strength, durability and workability. However, to achieve its consistently brilliant white color, white cement is produced with specialized raw materials and exacting process parameters. The result is a versatile product that can enhance the beauty and quality of a wide variety of cement based construction projects.
Many benefits are derived from white cement's brightness and reflectivity. Due to its reflective properties, white cement in exterior surfaces can reduce air conditioning costs. When used in interior applications it can decreases the need for artificial lighting. Floors that feature polished or hardtroweled white cement concrete look deliver clean durable surfaces that last.
In addition to supplying a highly versatile, quality product, we support customers and end-users through knowledgeable customer services. We make it our business to work closely with customers, because their success is our success.
Products
​StatePics-Productline.jpgLehigh White Cement Company produces, imports and markets white Portland and Masonry Cements throughout the United States and Canada. Our advanced technical expertise and high commitment to strict quality control ensures the cement we sell is very consistend and meets the rigorous performance and production standards our customers depend on to make beautiful, resilient concrete and cement based products. Our extensive distribution system means our customers have a sure supply of white cement regardless of where they are in the United States and Canada.
IMPORTANT HEALTH INFORMATION: Portland cement when dry is non-hazardous. When in contact with moisture (such as in eyes or skin) or when mixed with water to make concrete, mortar or grout, it becomes highly caustic and will burn (as severely as third-degree) the eyes or skin. Inhalation of dry Portland cement can irritate the upper respiratory system.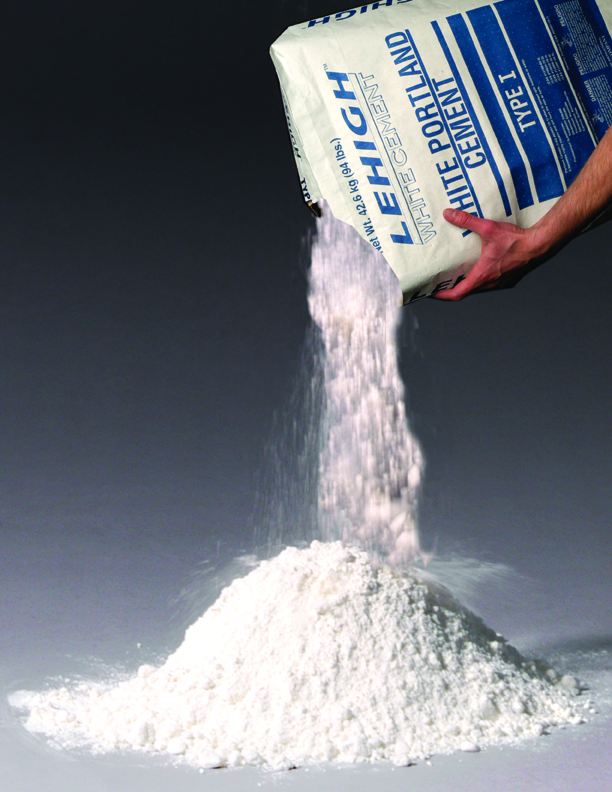 DISCLAIMER: The information and statements herein are believed to be reliable, but are not to be construed as a warranty or representation for which we assume legal responsibility. No other warranty, representation, or condition of any kind, expressed or implied (including NO WARRANTY OF MERCHANTABILITY OR FITNESS FOR A PARTICULAR PURPOSE), shall apply. Having no control over the use of cement, Lehigh Companies will not guarantee finished work, nor shall they be liable for consequential damages.