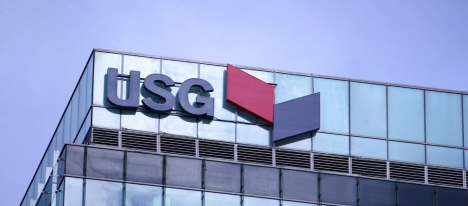 COMPANY OVERVIEW
For more than 100 years, USG has built an ever-growing portfolio of groundbreaking products backed by unparalleled service. In the last decade, we have demonstrated our resilience by continuing to invest in purposeful innovation, expanding into different markets and by working smarter and faster. All to help our customers achieve their visions.
Our commitment to innovation and focus on you, our customer is driven by a desire to help architects, contractors and workers alike to not only build better structures, but to build a better world.
our strategy
Our strategic priorities are focused in three areas:
Strengthening the core of our North American manufacturing and distribution
Diversifying earnings through select emerging markets and adjacent products and systems
Differentiating through innovation
We believe that by strengthening our current operations, expanding into areas in which our customers want to do business, and continuing to create innovation solutions, we'll enable our customers to thrive.
manufacturing and distribution
USG is North America's leading producer and distributor of gypsum wallboard, joint compound and a vast array of related products for the construction and remodeling industries. We are also the global leader in the manufacture of ceiling suspension systems and are recognized as the premier acoustical panel and specialty ceiling systems innovator. Our family of products provides creative building solutions that set new standards for productivity and efficiency, helping contractors and architects deliver high quality and innovative designs.
USG, through its subsidiary L&W Supply Corporation, is also the nation's largest distributor of drywall and related building products. L&W serves the professional contractor through a network of more than 140 locations and strives to be their preferred source for all quality products and services they need to complete their projects — on time and on budget.
innovation
USG has a rich history of innovation, with more than 1,100 patents granted for our industry-leading products. Most recently, our customers asked for lighter weight products and we responded by developing our award-winning ultra lightweight portfolio.
Our culture of innovation — along with our commitment to all of our core values — drives us to constantly strive for new and better ways of serving our customers.
safety
USG has been committed to the safety of our employees, customers and the general public since 1902. We have developed and adhered to safety guidelines that exceed industry standards and regulations. In fact, 12 of our 34 U.S. manufacturing locations and three of our L&W Supply distribution facilities have applied and qualified for OSHA VPP Star status. To attain the Star designation, employees, management and OSHA work together to implement safety and health programs and processes that go beyond OSHA regulations to further protect employees and promote safe operations. Fewer than 2,500 worksites of the more than eight million in the U.S. have received the VPP Star designation.
This "safety first" culture is what keeps our facilities more productive and it's why our employees are able to go home after every shift to see their families — many of whom work at USG for multiple generations.
sustainability
From the product formulations we choose, to the processes we employ, USG is committed to products that are designed, manufactured, distributed and used in a sustainable way and minimize overall environmental impact. And we have consistently led the industry in offering customers innovative products and services used in the construction of high-performing sustainable spaces.
our core values
Our steadfast loyalty to the company's core business beliefs — safety, innovation, integrity, service, efficiency, diversity and quality — have helped us become the highly-regarded company we are today. USG's nearly 9,000 employees working in more than 30 countries are dedicated to helping our customers and partners achieve success. We are dedicated to the highest levels of customer satisfaction and quality in everything we do.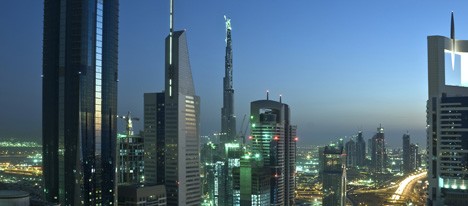 HISTORY OF USG
USG is proud to boast a rich history spanning more than 100 years. Explore USG's history decade by decade and learn where we came from, what we've done along the way and what we are doing today to secure a promising future.
1900s
One hundred years ago, the gypsum business in North America was fragmented into regional markets. In 1902, 30 independent gypsum rock and plaster manufacturing companies merged to consolidate their resources and form the United States Gypsum Company. The new company combined the operations of 37 mining and calcining plants producing agricultural and construction plaster.
The following year, United States Gypsum Company developed its first building product, Pyrobar, a gypsum-based, fireproof tile. The next step toward the wallboard we know today was the invention of Sackett Board, a panel made of multiple layers of plaster and paper. United States Gypsum Company purchased the Sackett Plaster Board Company in 1909, and entered the gypsum board market.
1910s
The evolution of Sackett Board continued and near the end of 1916, a new manufacturing innovation produced boards with a single layer of plaster and paper that could be joined flush along a wall with a relatively smooth surface. Originally called Adamant Panel Board, a sales representative suggested that the company brand the product as "SHEETROCK®", a non-warping, non-burning wall covering.
1920s
Post-World War I, the company entered a period of expansion with the openings of new facilities across the country. New markets were built and developed in Canada in the early 1920's with the Canadian Gypsum Company subsidiary. CGC was linked to United States operations in the late 1920's by a fleet steamers on the Atlantic Ocean.
1930s
During the Great Depression, the United States Gypsum Company continued to diversify and create demand for its products. The 1933-34 World's Fair in Chicago featured buildings made almost entirely out of SHEETROCK® panels. This led to the brand's first major advertising campaign.
New products expanded the company's line into insulation board, exterior panels, joint tapes, finishing products and industrial molding plaster. The first acoustical ceiling panel, Acoustone, was also introduced. The company invested in formal training for the sales force, to create demand for their products in a depression economy.
1940s
At the end of World War II, the residential building market boomed with the returning GIs and the expansion of Levittown and other tract housing developments. The United States Gypsum Company positioned itself as a leading supplier for the housing revolution.
1950s
The 1950s continued the company's expansion. International operations outside of Canada were established with mining in the Caribbean, Mexico and Central America.
1960s
Diversification was the theme of the 1960s with horizontal moves into cement, paint and mica. The company expanded further into international markets with the acquisition of a new subsidiary in Mexico, Yeso Panamericano, and with the establishment of an International Division with operations in Europe.
The development of the first computerized information system and the emergence of mass merchandisers such as Lowes and Wickes as large customers began changing the future of the company.
1970s
The 1970s saw United States Gypsum Company once again adjust to a changing economy with an innovating product meeting a new demand. With residential construction slumping, the company looked to the still booming commercial side. New gypsum cavity shaft wall systems, first used in New York, allowed for cheaper and more flexible elevator and stairwell shafts in tall buildings, resulting in the chance to create taller buildings.
The company officially expanded into the distribution business with the creation of L&W Supply Corporation. Within 10 years, it operated 86 building material supply centers, distributing wallboard and other building materials in 31 states.
1980s
Recession and its effect on the bottom line dominated the 1980s and led to a restructuring of the company. In 1984, USG Corporation was formed as a holding company — a reverse merger in which United States Gypsum Company became one of just nine operating subsidiaries.
Through research and development and acquisition, USG continued to expand into and lead new markets. DUROCK® Cement Board offered new water construction solutions. The acquisition of DONN® Incorporated and its ceiling suspension systems positioned USG Interiors as the only company to offer complete pre-designed and fully integrated ceiling systems.
1990s
The early 1990s saw a return to a solid bottom line and continued innovation. A new headquarters building and the USG Interiors Solutions Center, both in downtown Chicago, showcased USG products and innovations. In the late 1990s, USG developed a new gypsum/cellulose product family called FIBEROCK® Brand Panels.
2000s
As USG enters the 21st Century, new markets and opportunities present themselves for expansion and innovation. With the future being shaped by the Internet and e-commerce, new partnerships and emerging markets, USG will continue to grow and lead the building materials industry.