George and Angie Williams began the Williams Brothers Corporation of America in 1991 with an idea. For George and Angie, the creation of this idea was actually a simple question; how can quality impact the development of the building and architectural industry? The conceptualization of quality became the fundamental foundation of WBCA and continues to influence all our products well into the twenty-first century.
Quality is what makes WBCA different from our competition. George and Angie beat all odds to supply a product that had a promising future and solid foundation. It is with this ideal that WBCA has grown from offering only one style of access door with limited sizes, to offering almost 500 different access doors styles, accessories, and sizes.
WBCA is an internationally recognized company that has customers all over the world and thousands across the United States of America. WBCA also has a western distribution center in Reno, NV with a headquarters in Front Royal, VA. Both locations are stocked with the complete WBCA product line, enabling easy accessibility for our distributor and end-user.
Today, George and Angie continue to adhere to their foundation and look forward to welcoming their children Carla, Marcus, and Gabriel into the company within the coming years.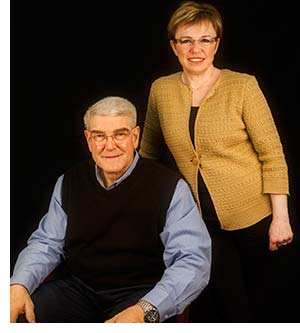 Metal Access Doors
Architects/Distributors specify and stock our products for the following reasons:
Doors tested and approved by UL and Warnock Hersey
A variety of doors to fit gypsum board, plaster and acoustical materials
Doors rated or non-rated for numerous applications
The heaviest and strongest grade of steel used in the industry – 16 gauge all around and 14/18 gauge door and surround
Medium and high security door
Exterior doors with GalvaCoat finish, 16 gauge all-around and frame gasketing made from medium density black EPDM sponge with 7/16" wide acrylic PSA.
Additional Features
A choice of finishes: galvanized steel, 304 stainless steel or baked enamel, rust inhibiting finish and zinc coating
Products cut by state-of-the-art laser machines
Our general premium doors with radius corners that are aesthetically pleasing
Custom color paints available on all products
All fire rated ultra doors and non-rated doors use a 151 cylinder lock key code
General premium doors surpasses competition because its surround trim is welded on all four sides to the return providing strength and rigidity
Smoke gasketing available for all fire rated doors and neoprene gasketing for all non-rated doors
Surface mounted doors for all wall and ceiling applications
Recessed drywall doors offer frameless doors for visual continuity
The Williams Brothers Corporation of America is committed to:
Distribution of the highest quality products in the industry
Customer service associates specially trained in unusual architectural requirements for standard and fire-rated access door sizes and applications
Extensive inventory onsite in Reno, NV and Front Royal, VA allowing for prompt order processing and shipment
Shipping options to meet pressing customer demands
wb_webcatalog_2014